Drive with Confidence! Types of Trucks We Insure
---
Thanks to our extensive experience, we understand the difficulties truck companies and owner operators in Nevada face every day. We also value the tough and responsible duty you have taken up. This is why we don't offer you just an insurance, but a partnership you can rely on.
We provide basic protection for a wide range of trucks and trailers. Take a look at the following vehicle types that we insure. We hope that we can do business together!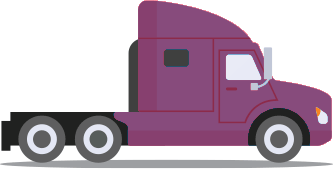 Tractors - Semi-Trucks
Tractors are the heavy monsters on the road. Driving and hauling goods with a tractor demands unbroken attention. And protecting them from incidents is of vital importance especially on busy highways. But never mind! We are here to provide full protection for your tractor, including Trailer Interchange insurance.

Pickup Trucks
Pickup trucks are especially convenient for hauling goods. And we want to help you take proper care of them. We are an insurance provider that covers a range of pickup trucks.
Working with us means that your pickup truck will be covered whether it's standard-bed, heavy-duty, or other type. A common plan of Liability, Physical Damage, and Uninsured or Underinsured Motorist coverages will safeguard your vehicle. But don't stop there, your cargo is as valuable as your truck. So, consider safeguarding the cargo together with the truck. If you want to upgrade protection, an additional Motor Truck Cargo insurance will be a perfect option for your pickup business.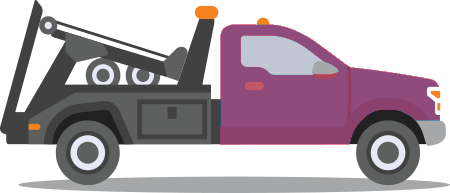 Tow Trucks
Tow trucks, just like flatbeds or car carriers, also need insurance. A tow trucker knows better than anyone else how it feels to deal with a heavy load. Are you one of them? Then you might need our Tow Truck insurance. Besides the basic Liability, Medical Payments, Physical Damage and Uninsured Motorist coverages, consider Garagekeeper's Legal Liability and On-Hook packages as well.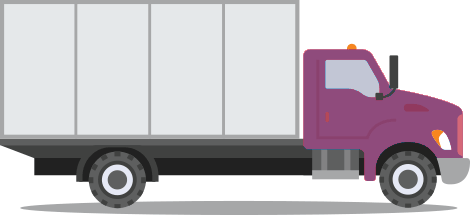 Box Trucks
Generally, these trucks are convenient for local roads, since they are designed to haul light cargo. Whether you operate on your own or with a carrier, we have different insurance solutions for each case. We recommend our Liability and Physical Damage insurance plans to private carriers. Consider the optional Cargo insurance and Non-Trucking Liability plans if you are a for-hire trucker.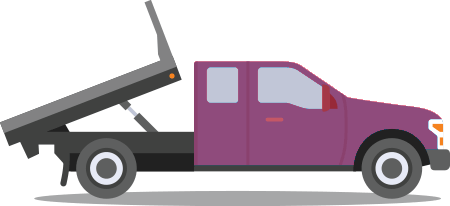 Dump Trucks
Operating a dump truck? Don't feel left out, they fall in the scope of our protection too. These trucks usually carry sand or dirt and have a very specific structure. They can pose high risks when loaded incorrectly. Reduce those risks by requesting a regular dump truck insurance quote from us. If you represent a motor carrier, check out our Motor Carrier insurance to obtain full coverage for your dump trucking business.
Still searching your truck on this list, but can't find it? Cheer up! We also cover catering trucks, delivery vans, refrigerated trucks, agricultural trucks, bucket trucks, and many more. Don't hesitate to contact us for queries and further details.
Rates for Commercial Truck Insurance
---
The cost of your commercial truck insurance is mainly determined by several factors. These factors include, but are not limited to:
Type of the truck
Type of the cargo
Type of the driver's license
Type of business
Personal driving record of driver
And more...
Be prepared to provide this information if you want to get an accurate insurance quote. Our agents will calculate your risks based on these aspects and offer you the best option.
You can definitely run a profitable trucking business, if you find an effective insurance partner. Well, look no further! Our professional team have successfully completed these processes for different types of trucks. Here, every support rep strives to not merely meet the client's expectations, but to exceed them too. So, get in touch with us today!